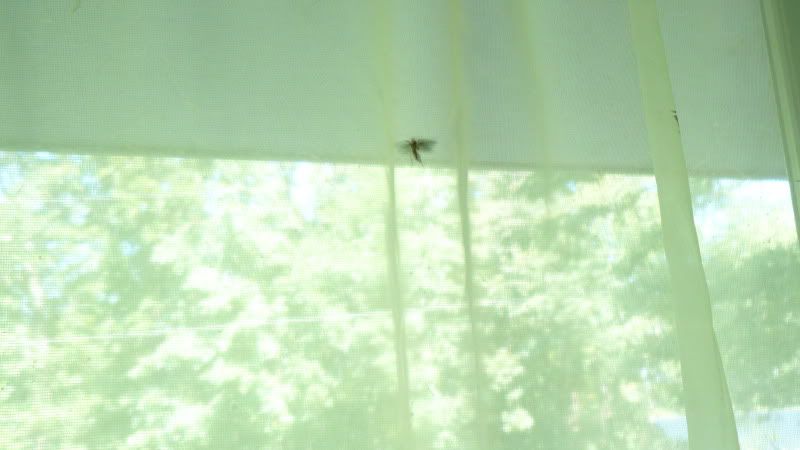 Do you see it? Do you see the moth that is flying with all his might against my curtain? He is trying with all his might to get out there to the light.
As I sit here at my computer in a reflective state of mind I realise how much smarter that moth is than me.
You see, he is not beating his head against a flashy computer screen. If it was the only light in the room perhaps he would be drawn to it, but no. He sees the greater light, and struggles to attain it.
How often do we focus on alternate forms of light? How often do we see reflected light and think we are on the right path? When we have become accustomed to the dark, do we shrink against the light that busts upon us, shielding our eyes, blocking it out.
Or do we run to the greatest light, hungry for it's warmth. Do we seek out true light to guide us? Do we even remember how it feels on our face?
Remember, remember the Light of the World. Bring Him into your day, every day. Let Him warm you, let Him guide you, let Him fill you with His light.